Nondisclosure agreements, also called confidential disclosure agreements or confidentiality agreements, are legal contracts that prevent the parties from disclosing confidential information.
A Non Disclosure Agreement is not a confidentiality agreement if it only prevents the parties from disclosing trade secrets and other confidential business information. If you want to use an NDA to prevent information from being shared, you will need a third party intermediary (such as an attorney) to draft one for you that meets your needs.
An NDA may be too restrictive if your business partner is willing to sign it. You can try asking your business partner what they would like to see in an NDA before you commit time and money to drafting one. If a nondisclosure agreement is beneficial for your business, read on for answers to frequently asked questions about NDAs.
What is a Non-Disclosure Agreement?
A nondisclosure agreement, or confidentiality agreement, is a contract in which two parties agree to keep certain information confidential. Confidential information could include any type of information that could cause financial harm if it were disclosed, such as trade secrets, marketing plans, financial projections, sales figures, software code, and research and development.
The two parties can be two individuals, two companies, or even two government entities.
The terms of the contract usually include how long the information is to be kept confidential, who is allowed to see the information, and what happens if the contract is broken—such as financial penalties, reputational damage, or even legal sanctions.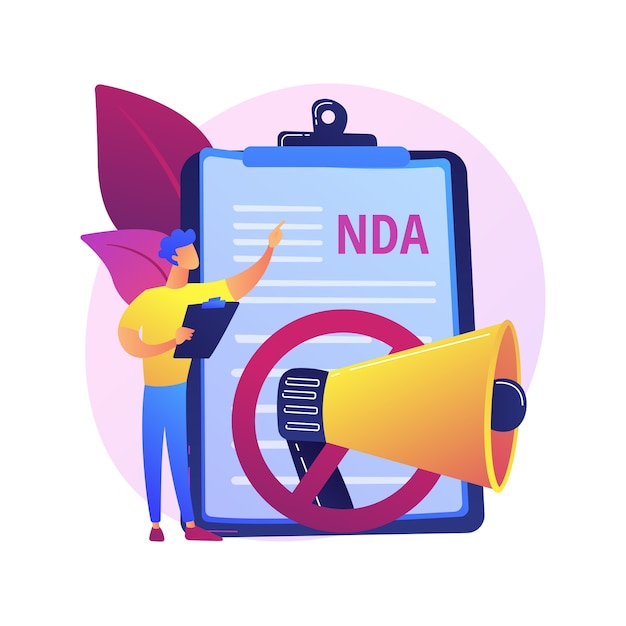 When Should You Use an NDA?
Not every business relationship requires an NDA. Before you jump into drafting an NDA, first consider if it is necessary.
You may want to use an NDA in these situations: You may also want to use an NDA if you want to protect information that you already have. For example, if you are interviewing for a job, you may want to keep your notes about the company confidential, or even if you are conducting research for a paper. In these situations, you would use an NDA to protect the information you have.
Contrary to common belief, NDAs are not required for all business transactions.
They are not required for: – Submitting a business plan to an investor – Submitting a proposal to a client – Interviewing for a job – Conducting research – Negotiating a contract
Can You Use An NDA to Prevent Information from Being Shared?
Nondisclosure agreements are designed to protect confidential information. Some people believe that an NDA can be used to prevent information from being shared, but that is not entirely accurate.
An NDA can be used to control how information is shared, but an NDA cannot be used to stop information from being shared—it can only control how it is shared.
For example, if you are conducting research, you may be able to get people to sign an NDA before they talk to you. However, once they have shared the information with you, it is too late to have them sign an NDA.
You may be able to impose restrictions on how the information is shared, such as by requiring the other person to sign an agreement promising to keep the information confidential. But you cannot stop them from sharing the information once they have already done so.
Limitations of NDAs for Protecting Confidential Information
NDAs are not fail-safe methods for protecting confidential information. While they provide a way to enforce contractual obligations against the other party, they provide no statutory protections.
This means that if someone breaches your contract and you want to take legal action, you may need to file a lawsuit and prove that the other party is in violation.
If you are involved in a lawsuit, you may have to reveal your confidential information in court. Depending on the jurisdiction you are in, judges may not always take confidentiality agreements (such as NDAs) into consideration.
Conclusion:-
When you are considering using an NDA, remember that there are no guarantees. You may be able to prevent someone from sharing information they obtained from you, but they can still share information they obtained from someone else.
You may also be required to break your end of the contract if the other party breaks their end of the contract and shares confidential information with someone else.
Always consider whether an NDA is necessary for your situation, and use caution if you decide to use one. If you are on the receiving end of an NDA, you should be careful to avoid any disclosures that could violate the contract, or you could be held liable for damages.
Read more:-
Non Disclosure Agreement